The Friday after Thanksgiving is infamously the first day of the holiday shopping season. Black Friday, as it's called, is a time for sales of questionable worth and dangerous hordes of stampeding shoppers. The whole phenomenon is a funny one though, because by and large, the only people I know who actually get their holiday shopping done before the last minute are all people I would classify as being the least likely to riot over reduced-price electronics. Most of my friends are just rounding into shopping form now, with plenty of gifts left to buy before the 25th. Their motto (our motto, I suppose I should say,) is "if you leave it until the last minute, it only takes a minute." Here are the top ten sports related gifts that I've reviewed over the last couple years. All are guaranteed to bring a smile to the face of the sports fan in your life!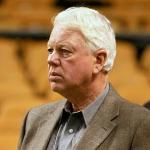 Bob Ryan is one of the best known and most respected sports writers in the country. He started as an intern at the Boston Globe in 1968 and retired from full-time work there in 2012 after 44 years as a beat writer and columnist. He is a Boston sports writer, through and through — never bothering to adopt the feigned objective neutrality of many journalists in sports. Although he is "retired" now, he remains almost as prolific as he ever has been and this book is proof of that.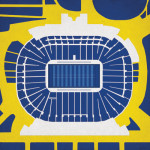 We're always on the look-out for tasteful ways to represent beloved sports teams in home decor. Items that fit this bill are worth their weight in, well, not gold at current prices, but aluminum at least. They give the sports fan in the household a way to express pride and love while simultaneously giving their family, partner, or housemates a chance to express their own tasteful sense of home propriety. The large selection of colorful stadium prints from City Prints fits the bill on every detail.
ESPN and Bill Simmons' series of sports documentaries, released under the 30 for 30 brand name, have been home to many of the best sports documentaries of the last several years. Their model of targeting filmmakers from outside of the sports media conglomerate and then asking them to work on a subject of their choosing has produced some very interesting pieces. My favorites (Once Brothers, The Two Escobars, and June 17, 1994) from the series are all included in the box set of twelve films.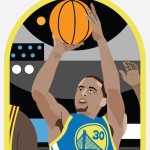 Baseball is the sport of the trading card but that leaves some very interesting niches for other sports to fill in. Seattle-based illustrator Matthew Hollister decided to create player artwork for every basketball player in the NBA. He displays and sells these funky and attractive prints at his site, EveryPlayerInTheLeague.
This gift should be a perennial on every top ten list of gifts ever written. It's hard to beat the combination of the Stanley Cup, the greatest and most desired trophy in all of sports, with the equally desirable delicious goodness of home-popped popcorn!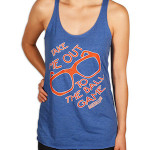 The holidays are the perfect time to invest in some stylish, clever baseball apparel for yourself or for the baseball fan in your life. Baseballism is a great place to find baseball apparel that looks and feels good. Their style plays on the traditional aspects of baseball without taking on the conventional and a slightly ugly characteristics of old-school baseball uniforms.
A best selling book and Hollywood movie, Michael Lewis' The Blind Side remains a classic and incredibly contemporary. On top of being a touching story and a great tactical history of football, The Blind Side
, is an insightful, challenging book about America, one that has incisive insight into this fall's cultural issues.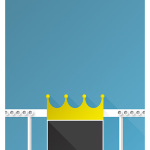 Not only are these minimalist baseball stadium prints by S. Preston great presents but they're also a good defense against the fan in your life buying a regular sports poster to remember the season by; one that you will not want hung in your living room. A gift of one of these prints says, "I like how big of a fan you are and I support your team" without saying "let's turn our house into a locker room."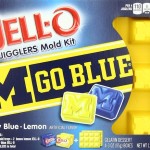 For fans of college sports, December is not just the holiday season, it's also the time when college football enters into its postseason bowl games and when college basketball starts its regular season in earnest. It's a great time to pick up something sports related as a gift for yourself or the college sports fan in your life. Here's a selection of college sports gifts that range the gamut from useful to kitschy.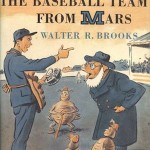 How better to pass on the gift of sports than to give a young sports fan a book that will spark their imagination and inspire them? Two of my childhood favorites, Freddy and the Baseball Team from Mars by Walter Brooks and Ice Magic by Matt Christopher are joined by three wonderful baseball books, 
Roberto Clemente: Pride of the Pittsburgh Pirates
, You Never Heard of Sandy Koufax?!
, and You Never Heard of Willie Mays?!
by Jonah Winter.
Holiday time is classics time in many households. It's the perfect time to slip back into the wonderful nostalgia and legitimately great entertainment of the mid-twentieth century, back when men were real men, women were real women, and comedians were really funny. Whether it's an introduction or a reprise for the fiftieth time, watching or listening to Abbott and Costello's classic Who's on First comedy bit is a great time. Celebrate the genius of their humor with this selection of Who's on First memorabilia.