We're always on the look-out for tasteful ways to represent beloved sports teams in home decor. Items that fit this bill are worth their weight in, well, not gold at current prices, but aluminum at least. They give the sports fan in the household a way to express pride and love while simultaneously giving their family, partner, or housemates a chance to express their own tasteful sense of home propriety. The large selection of colorful stadium prints from City Prints fits the bill on every detail.
City Prints is an online fine-art print shop founded and operated by Tony and Katie Rodono that specializes in prints of places. The idea for City Prints came to them years after Tony started a traffic counting company. That business didn't take off but Tony took away an enjoyment of drawing intersections. When the couple had a child, Tony writes on the about page of the City Prints website, he "realized the importance of place" and the idea of making fine-art prints out of locations was born. City Prints sells a wide variety of map-art. I've personally purchased one of the few non-map prints, an Apple II computer schematic, so I can vouch for the quality of their work. Most of what they produce are maps of areas as large as the earth and as small as a sports stadium or race track.
All of the prints are available as 12 x 12 prints alone, matted, or matted and framed. You can also get them in 30 x 30 Gallery-Wrapped canvases. Here are some of my favorites with links to the specific product and category so that you can hunt for the print that's most meaningful to you or the sports fan in your life.
Churchill Downs — the legendary site of the Kentucky Derby. Put this print up in your living room and mix some refreshing mint juleps.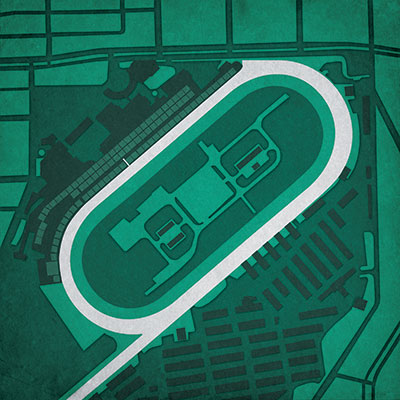 Talladega Track — for the NASCAR/Will Farrell fan in you(r life.)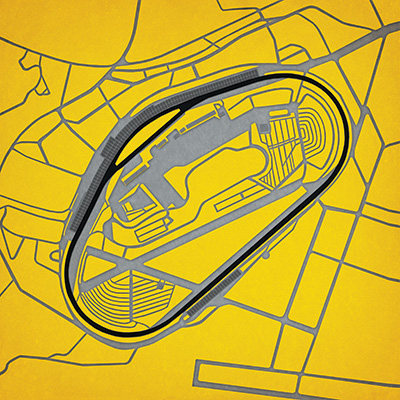 Michigan Stadium — called the Big House, this is one of the original and ultimate bowls in sports.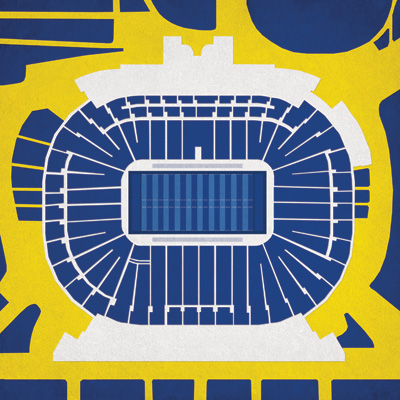 Cameron Indoor Stadium — the home of the Duke Blue Devils, where Coach Krzyzewski roams the floor and the students stand the entire game.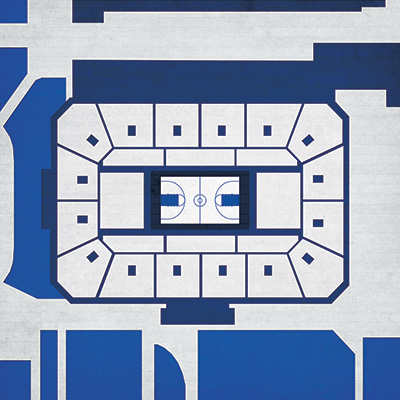 Dean E. Smith Center — home of Duke's main Rivals, the North Carolina Tarheels. This is a fair and balanced blog.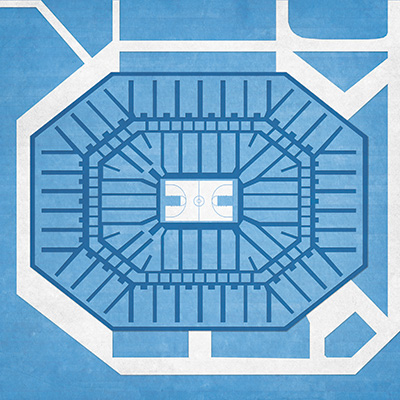 Lambeau Field — home to the only collectively owned major professional sports franchise, the Green Bay Packers, Lambeau field is a national treasure.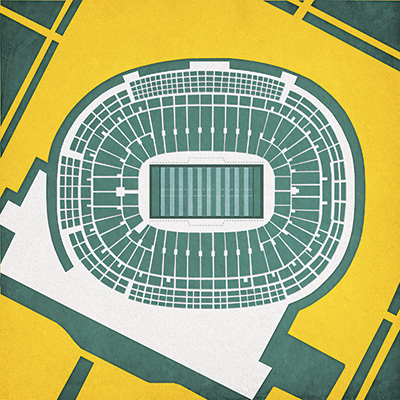 Madison Square Garden — called basketball's Mecca, Madison Square Garden in Manhattan is home to the New York Knicks but has also been an important location for the history of college basketball. It hosted the Big East championships for decades.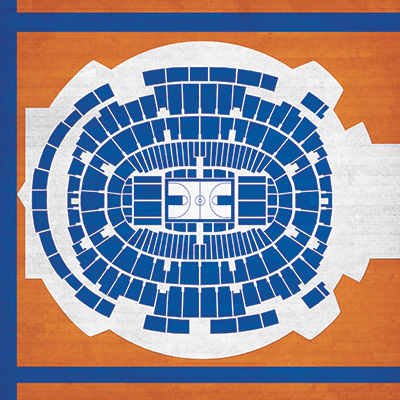 Bell Centre — What the New York Yankees are to baseball, the Montreal Canadiens are to hockey. The legendary franchise has won almost exactly one quarter of all the Stanley Cups in history.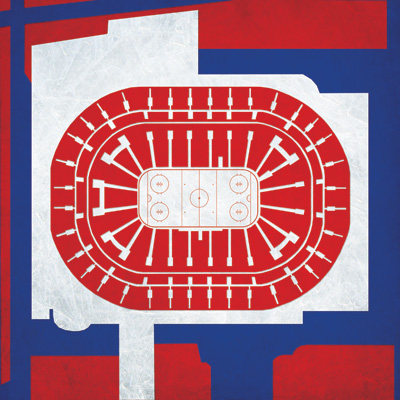 White Hart Lane — City Prints has a wide selection of international and domestic soccer stadiums but if you're looking for a typically British design, the map of Tottenham Hotspur's stadium is unmatched.